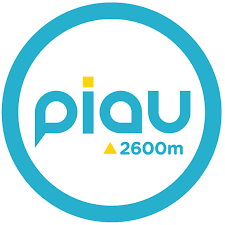 Piau-Engaly resort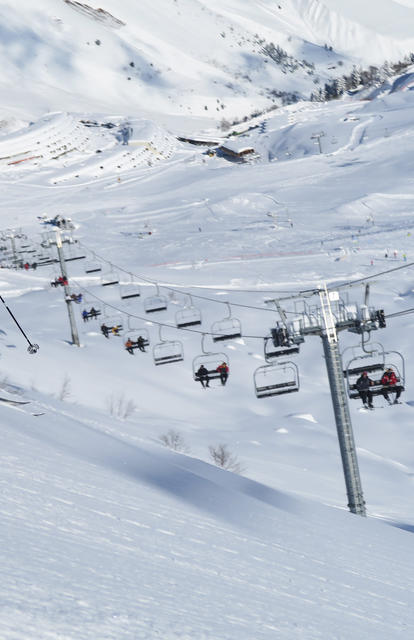 Experience life-size Pyrenean skiing
Pyrénées2vallées - Piau-Engaly is the "High Nature" resort. Discover its warm atmosphere, its slopes, snowpark and freeride areas, enjoy an unforgettable skiing holiday in the Pyrenees. Snowshoeing or dog sledding, wellness centre, mountain hiking, biathlon, ice diving... As a powder snow lover, you will find in this resort the ideal place to make all your dreams of skiing and snow come true.
Piau-Engaly, un grand nom du ski alpin
Depuis 1971, la plus haute station des Pyrénées françaises a bâti un domaine skiable d'exception qui ravira toutes vos envie de montagne. 65km de pistes magiques vous attendent sur plus de 1200m de dénivelé, desservies par 11 remontées mécaniques dont 2 télésièges débrayables pour rejoindre rapidement les sommets à 2600m d'altitude ! Piau-Engaly, c'est une station de ski pour tous les niveaux : les débutants apprennent tranquillement à glisser dans un espace réservé et bien équipé, les skieurs intermédiaires profitent de superbes pistes bleues pour se perfectionner (la Grande Bleue, la Combe du Piau…), tandis que les experts se retrouvent sur 11 pistes rouges et 7 pistes noires en haute altitude (la Samba, les Perdreaux…).
Skiing for all levels
Near the snow front, the resort of Piau-Engaly has an area dedicated to beginners, ideal for learning a new style of skiing in complete serenity. Enjoy wide green and blue slopes adapted to your level, served by 4 ski lifts, 1 chairlift and 1 cable car to learn at your own pace! At the foot of the slopes, the youngest children learn the basics of skiing in the play area with qualified instructors.
Image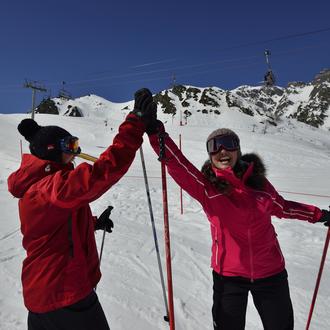 A real challenge for the experienced riders
Competitors will challenge the watch at the new slalom stadium approved by the French Ski Federation. Try slalom on a 1300m long track with a 360m vertical drop, and a panoramic view of the resort of Piau-Engaly and the surrounding snow-covered peaks. After all these hours of skiing, show your talents to the world by participating in the Derby des Pyrénées. This timed race between the Pic de Piau and the snow front brings together hundreds of snow enthusiasts every year in March. The only landmarks are the start and finish, it's up to you to create your own route!
Image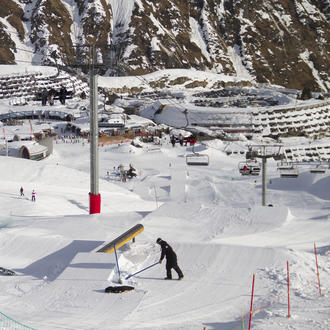 A paradise for cross-country skiing and freeriding
For cross-country skiing, Piau-Engaly joins forces with Sobrarbe to form the exceptional "Piau Sobrarbe" domain, straddling the French and Spanish Pyrenees. 24km of slopes spread over 4 circuits await you to discover or improve your Nordic skiing skills. Reach the Iberian part of the territory very easily via the Aragnouet-Bielsa road tunnel (only 25min away from Piau by car).
In Pyrénées2vallées - Piau-Engaly, your dreams of freedom come true. Make your way in the powder snow in 3 secure freeride areas integrated into the ski area. To prevent this magical experience from turning into a nightmare, have a mountain professional accompany you and equip yourself with the recommended equipment (avalanche victim detector, shovel, probe, etc.) and test it before embarking on an adventure at high altitude.
Image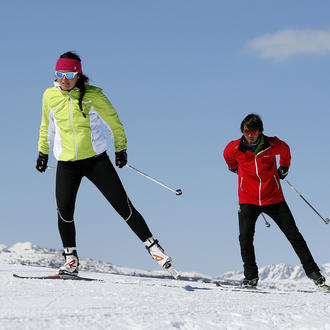 Hikes to the top....
Summer and winter, Pyrénées2vallées - Piau-Engaly and the upper Aure valley are the ideal territory for hiking at altitude. At more than 2600m, you can see the eternal snow at the top of the mountains of the Pyrenees National Park. Admire the splendid lakes of the Néouvielle national nature reserve, like sapphires nestled between two granite slopes. Just across the border, discover the Spanish region of Sobrarbe with in its centre the sumptuous limestone mountain of Monte Perdido (3355m) and its huge canyons to make their American cousins pale. After hours of effort in the wilderness, the view on all the surrounding Pyrenean peaks will leave you speechless.
Image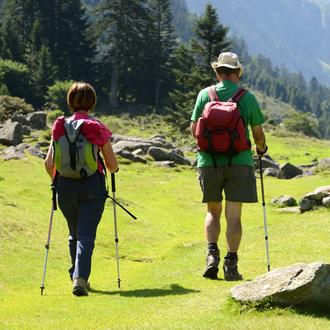 ...followed by a moment of relaxation and discovery
Say yes to your desire for well-being after a good day of skiing or hiking. For a 100% relaxing stay in the heart of the Pyrenees, we recommend the Edénéo aqua centre located on the Piau snowfront. In its hammams and whirlpools or on a massage table, you can enjoy a panoramic view of the resort's slopes. Going down into the valley, discover the Chapel of the Templars of Aragnouet (12th century), a place where pilgrims passed through to Compostela from the Middle Ages and classified as a UNESCO World Heritage Site and Historic Monuments.
Image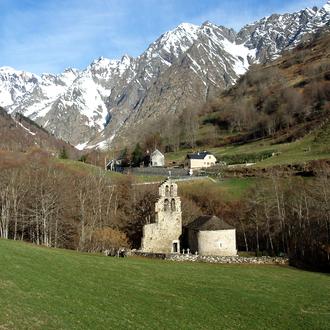 Also to be discovered
Recommended for you
Let yourself be tempted by the suggestions of Pyrénées2vallées and enjoy a life-size experience in our destination.