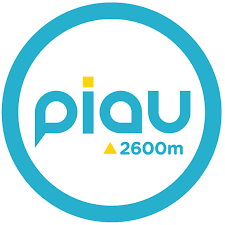 Piau-Engaly ski resort
Image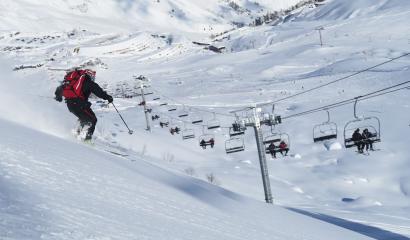 Experience life-size Pyrenean skiing
Pyrénées2vallées - Piau-Engaly is the "High Altitude Nature" resort. Discover its warm atmosphere, its slopes, snowpark and freeride areas and enjoy an unforgettable skiing holiday in the Pyrenees. Snowshoeing or dog sledding, wellness centre, mountain hiking, biathlon, ice diving... if you love powder you will find in this resort the ideal place to make all your dreams of skiing and snow come true.
Piau-Engaly, a great name in alpine skiing
Since 1971, the highest resort in the French Pyrenees has had an exceptional ski area that will delight all your desires for mountains and snow. 65 km of magical slopes await you with more than 1,200 m of vertical drop, served by 11 ski lifts, including 2 detachable chairlifts to quickly reach the summits at an altitude of 2,600 m! Piau-Engaly is a ski resort for all levels: beginners can learn to ski in a reserved and well-equipped area, intermediate skiers can take advantage of superb blue runs to improve their skills (the Grande Bleue, the Combe du Piau...), while experts can take advantage of 11 red runs and 7 black runs at high altitude (the Samba, the Perdreaux...)
A ski resort with many possibilities

The resort of Piau-Engaly is a place where you can practice a multitude of different activities, depending on the season and always according to your desires. The first thing that comes to mind is downhill skiing and one imagines skiing down the numerous slopes of the resort. But don't forget snowshoeing, ski touring or sledging, which are enjoyed by young and old alike.
Image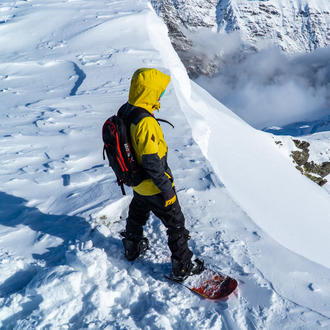 LE JARDIN DES DÉCOUVERTES POUR GLISSER EN S'AMUSANT
Dans le cadre du plan Natura Piau, d'importants travaux ont été engagés pour harmoniser la zone urbaine et le front de neige. Un Jardin des découvertes 4 saisons est désormais opérationnel pour offrir une véritable immersion dans l'apprentissage du ski. Ce nouvel espace débutant est équipé d'un tapis couvert pour remplacer deux anciens téléskis qui ont été démontés. Il dessert, d'un côté, la piste de ski école, plus confortable (largeur 80 m), de l'autre, un espace ludique doté d'une piste de Snowtubing de 140 m de long. À différents endroits, des zones réservées aux piétons dotées d'espaces chill et de détente avec tables et bancs ont également été installées pour profiter de la montagne en douceur. Le Vallon des tyroliennes, accessible lui aussi via le tapis école couvert, complète l'offre de loisirs sur la zone. Enchaîner les 8 tyroliennes et le pont de singe. La montée se fait par le tapis école. 7,50€ les 5 descentes. Informations pratiques : avoir plus de 6 ans - Mesurer plus de 1.10m - Peser moins de 80kg.
Image
Residences and flats with all comforts
Piau-Engaly also has a unique architecture, which you will not find anywhere else in Occitania or in France. Whatever the season, the unique shape of the residences in the ski resort seduces and intrigues everyone. Everyone has an opinion on the shape of their residence and this gives a unique character to your holiday. The history of the creation of the resort explains this, by the search for a harmonious set of residences in its high mountain environment. You will find quality flat offers at all prices, and for holidays in all seasons!
Image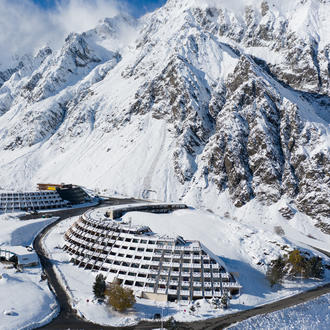 Skiing for all levels
Near the snow front, the resort of Piau-Engaly has an area dedicated to beginners, ideal for learning a new style of skiing in complete serenity. Enjoy wide green and blue slopes adapted to your level, served by 4 ski lifts, 1 chairlift and 1 cable car to learn at your own pace! At the foot of the slopes, the youngest children learn the basics of skiing in the play area with qualified instructors.
Image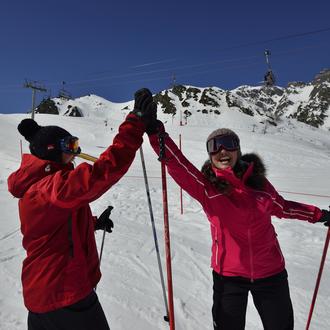 A real challenge for the experienced riders
Competitors will challenge the watch at the new slalom stadium approved by the French Ski Federation. Try slalom on a 1300m long track with a 360m vertical drop, and a panoramic view of the resort of Piau-Engaly and the surrounding snow-covered peaks. After all these hours of skiing, show your talents to the world by participating in the Derby des Pyrénées. This timed race between the Pic de Piau and the snow front brings together hundreds of snow enthusiasts every year in March. The only landmarks are the start and finish, it's up to you to create your own route!
Image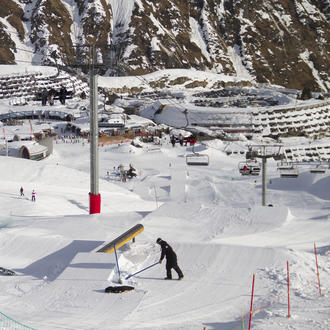 A paradise for cross-country skiing and freeriding
For cross-country skiing, Piau-Engaly joins forces with Sobrarbe to form the exceptional "Piau Sobrarbe" domain, straddling the French and Spanish Pyrenees. 24km of slopes spread over 4 circuits await you to discover or improve your Nordic skiing skills. Reach the Iberian part of the territory very easily via the Aragnouet-Bielsa road tunnel (only 25min away from Piau by car).
In Pyrénées2vallées - Piau-Engaly, your dreams of freedom come true. Make your way in the powder snow in 3 secure freeride areas integrated into the ski area. To prevent this magical experience from turning into a nightmare, have a mountain professional accompany you and equip yourself with the recommended equipment (avalanche victim detector, shovel, probe, etc.) and test it before embarking on an adventure at high altitude.
Image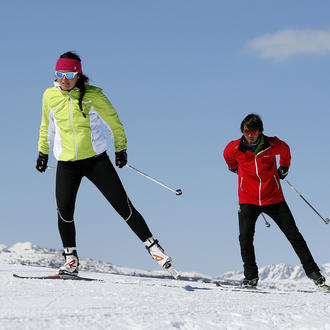 Nature all year round

During the spring, summer and autumn seasons, the resort offers a perfect mountain setting between freshness and preserved nature. Several activities are offered during this period, depending on your tastes and preferences. The simplest and most popular is hiking or simply walking. Between the port of Cambielh, the Badet valley and its lake, the Géla valley and its marmots or all of them, it is up to you. If you are not too keen on walking, there are also several mountain bike trails and road bike rides. We recommend the Fabian Bike Centre, which has 6 tracks on a 200m² area. 2 green, 1 blue, 1 red and 1 black track will challenge cyclists of all levels. For the more experienced cyclists, a cross-border course between France and Spain completes the offer.
Image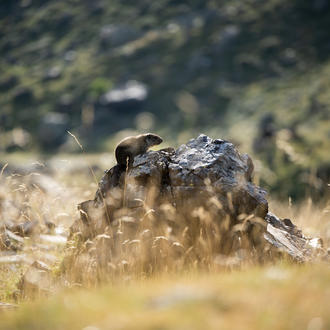 A holiday with the chance to relax

After all this effort and energy, you can relax and unwind in the 130 m² Edenéo thermo-ludic centre, which has hydromassage jets, whirlpool baths with bubble beds, cold water wells and a hammam. In addition, this centre offers several activities such as aquadouce classes, aquatonic classes, aquabiking sessions and a nursery for baby swimmers. Finally, if the water is not for you, a lounge area will allow you to enjoy the perfect harmony between a delicious cocktail and a breathtaking view of the mountains.
Image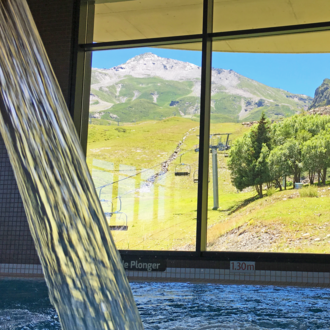 ...followed by a moment of relaxation and discovery
Say yes to your desire for well-being after a good day of skiing or hiking. For a 100% relaxing stay in the heart of the Pyrenees, we recommend the Edénéo aqua centre located on the Piau snowfront. In its hammams and whirlpools or on a massage table, you can enjoy a panoramic view of the resort's slopes. Going down into the valley, discover the Chapel of the Templars of Aragnouet (12th century), a place where pilgrims passed through to Compostela from the Middle Ages and classified as a UNESCO World Heritage Site and Historic Monuments.
Image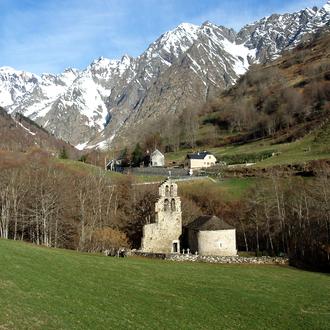 Hikes to the top....
Summer and winter, Pyrénées2vallées - Piau-Engaly and the upper Aure valley are the ideal territory for hiking at altitude. At more than 2600m, you can see the eternal snow at the top of the mountains of the Pyrenees National Park. Admire the splendid lakes of the Néouvielle national nature reserve, like sapphires nestled between two granite slopes. Just across the border, discover the Spanish region of Sobrarbe with in its centre the sumptuous limestone mountain of Monte Perdido (3355m) and its huge canyons to make their American cousins pale. After hours of effort in the wilderness, the view on all the surrounding Pyrenean peaks will leave you speechless.
Image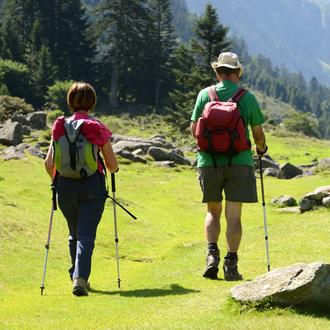 Also to be discovered
Recommended for you
Let yourself be tempted by the suggestions of Pyrénées2vallées and enjoy a life-size experience in our destination.