Play wild nature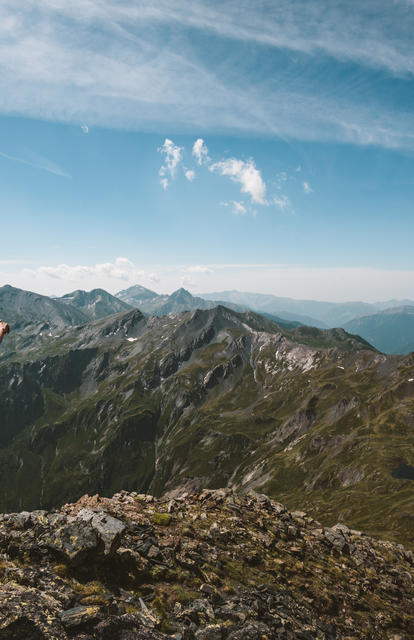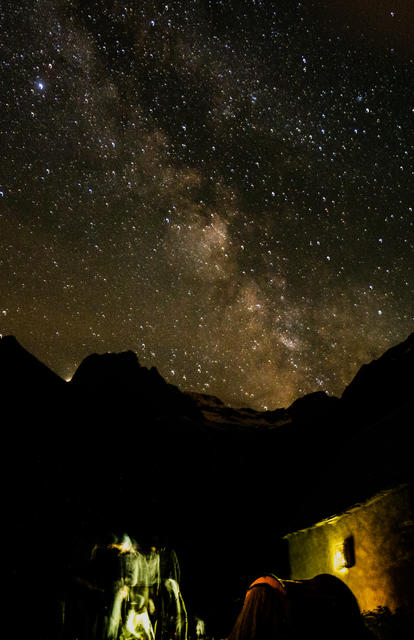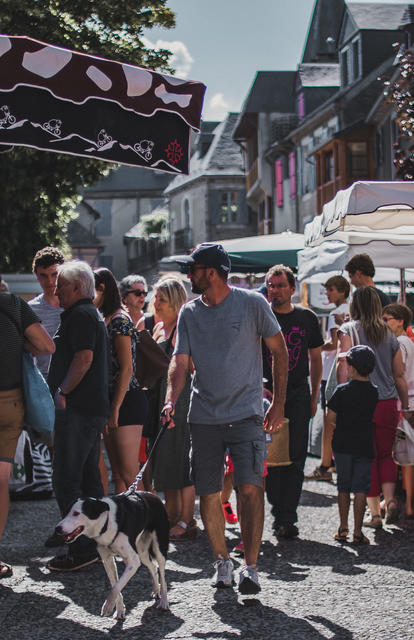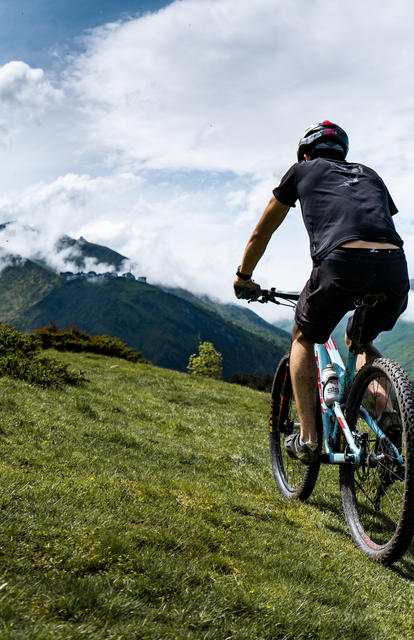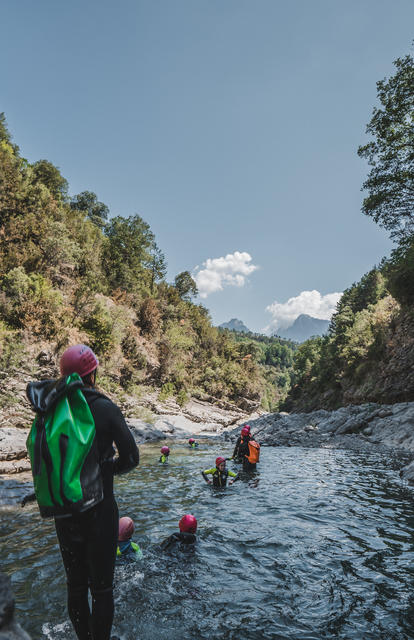 Our stations
Pyrénées2vallées is made of 250 km of slopes spread over 4 ski resorts: 4 times more slopes for 4 times more pleasure. Whatever your age and your skiing style, beginner or advanced, for relaxation or competition, come and try our awesome ski slopes in the French Pyrenees! Discover the pleasures of speedriding on the slopes of Peyragudes and learn freeriding in Piau-Engaly. If you come with your family, enjoy the kidpark in Saint-Lary 1700 and the large beginner's area of Val Louron. Thanks to our inter-station shuttles, move easily from one station to another!
Pass Pyrénées2vallées
Ski with a free mind with only one package for the 4 Pyrénées2vallées resorts. This 100% freedom pass gives you unique advantages: enjoy discounts on ski passes, travel easily from one resort to another with free access on our inter-station shuttles and free yourself from waiting at the ticket office.
Exceptional labels
The medieval village of Sarrancolin, the Templar's chapel on the road to Compostela, a thousand-year-old pastoral tradition... This rich heritage is recognised by two exceptional labels: "Land of Art and History" and "Occitania Grand Sites".
Pyrenees2vallées, a Great Occitan Site at the gates of Aragon in the Hautes-Pyrénées
Discover our two valleys Aure and Louron, which form a large territory rich in all-season activities, breathtaking landscapes, historical heritage and ancestral and artisanal know-how that will give beautiful colours to your stay! Also Pays d'Art et d'Histoire since 2008, this Grand Site Occitanie composed of 4 emblematic hearts and its resorts has been divided into three tourist attraction zones to encourage your itinerary. Click on one of them and find its villages, its natural and cultural heritage and its specificities. For travellers and lovers of unusual journeys, Pyrénées2vallées offers you access to Sobrarbe, province of Huesca in the north of Aragon. You can also find this Spanish province on our map, which characterizes the southern slope of P2V. Art, History and gastronomy lovers will be able to continue their pleasant discovery of the Pyrenean valleys in this site which gathers 70 atypical villages. So, enhance your stay in the Pyrenees with a road trip in the Sobrarbe.
in the spotlight
To be inspired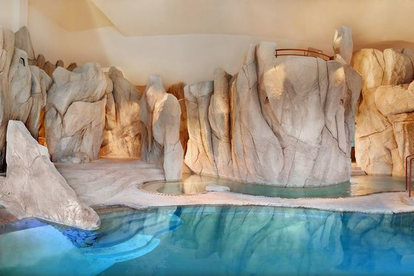 Writes the
13/11/2019
by
antoine
Spa, hiking, sledging... so much to do after skiing Sledding and grooming in Peyragudes, tasting local products in Saint-Lary, relaxing session in Loudenvielle and Piau-Engaly... The 4 Pyrénées2vallées resorts offer you many activities for all your gourmet, relaxing and sporting desires. Start with a wellness break... From the resorts of Val Louron and Peyragudes, you only have to travel a few kilometres by shuttle bus to reach the spa centre of Balnéa, on the shores of Lake Génos-Loudenvielle. Enjoy its spas and hammams indoors and outdoors, its baths with ambiences from all over the world at 37°C... with a panorama of the snow-covered peaks of the Louron valley. Ideal to recharge your batteries after a good day of skiing! In the Aure valley, discover the Sensoria wellness centre in Saint-Lary. A good moment of relaxation with the family awaits you at the canyon and waterfalls of the Rio area. Also discover the Nuxe spa area for a 100% zen massage. In Piau-Engaly, find the Édénéo aqua-play centre and its baths and hammams located at the foot of the slopes. ...then enjoy tasty Pyrenean meals The resorts and villages of the Pyrénées2vallées have many bars and restaurants with a warm atmosphere, ideal for recovering strength between two days to exercise at high altitude. Stroll through the streets of Saint-Lary, taste tapas or southern wines in bars with an Iberian atmosphere and discover more than a dozen restaurants with a rustic atmosphere, where the specialities of the Bigorre region are served: black pork, garbure, tarbais beans... At the end of the table, go shopping in the many shops in the village! A rich cultural heritage to explore Discover the villages and historical sites of the Pyrénées2vallées with the guided tours organised by the Cultural Centre of Ancizan. Also take advantage of itinerant stories, workshops and family trail games to discover a village in a fun way. Throughout the ski season, winter visits are organised: a guide takes you to a mountain village and then to a café to meet for a good snack. Download the mobile app "Pays d'Art et d'Histoire Aure-Louron" to discover the historical circuits of the valleys in complete autonomy. Ski touring, the mountain in a different way The 4 resorts of Pyrénées2vallées are the ideal place to indulge in the pleasures of ski touring. Do you have your seal skins under your skis? Perfect! Follow a professional guide and discover the high Pyrenean mountains from a new angle, at a speed very different from alpine skiing. In the middle of the fir trees, with the powder snow as far as the eye can see, this physical effort is transformed into a magical stroll. Magic ride in a snow groomer under the stars Discover the ski area in a different way. At nightfall, ride in a groomer for 60 minutes of dream on the slopes of Peyragudes. These heroes will teach you everything you need to know about this extraordinary profession. Activity available all winter season. Unique meeting with sled dogs At the foot of the slopes, meet sled dogs. Embark on a magical powder snow ride to discover the mountain in a different way. A professional musher will help you discover this historical activity in the Pyrenees. You can even try your hand at sled driving! Initiate yourself to mushing in the Aure valley or Louron valley. Airboarding, life-size sledging In Peyragudes, experience airboarding. Lying on your stomach on this inflatable sled, you run down the slopes at full speed with your nose as close as possible to the snow. Don't worry, under its rocket-like appearance launched at full speed, this machine can be piloted with its edges. Sensations guaranteed! The lifts remain open for the duration of the session to repeat the descent to infinity. The Snake Glide, shared sensations Have you ever dreamed of a giant sled, where your whole tribe would go down the track at the same time? Then discover without further delay the Snake Glide. In this new snow activity, several sleds attached together form a giant snake-shaped sled. You are linked to each other: if one of you falls to the side, the whole group will benefit! Laughter, speed sensations and fresh snow sum up this family activity. From 6 years old.
Writes the
13/11/2019
by
olivier
Writes the
09/12/2019
by
antoine
Writes the
05/12/2019
by
antoine