Ilhet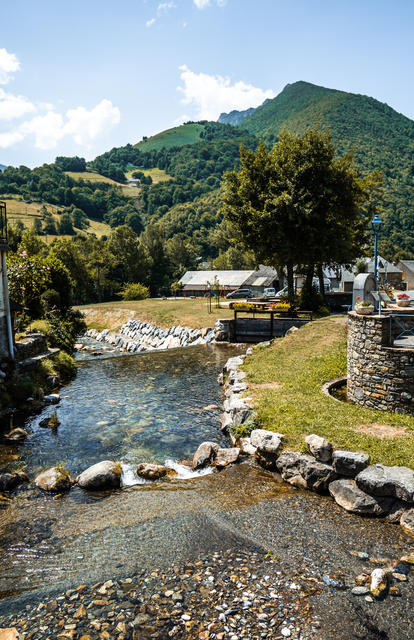 The Villages in the Aure and Louron valleys of Pyrénées2vallées / P2V
This mountain village, at an altitude of 620 m, is marked by the history of a marble quarry that is still visible, just like in Beyrède. This quarry, dormant since 1920, has been re-used since 1990. At the entrance to Ilhet, you can discover the marble fountain and the altar of the church. Marble is also present in the Ilhet town hall, which has a fireplace and a large council table, which is a must-see. This marble was exploited under Louis XIV and was called "Opera Fantastico". It has been used in famous places such as the Opéra Garnier, the Château de Versailles and the Empire State Building! Ilhet has the distinction of providing a rare and sought after green and white marble.
The village provides access to one of the most spectacular views in the Pyrenees2Valleys, by following the tarmac road (route des marbres). Don't take the forest road, continue to the bend and you will find yourself above the void with a panoramic view of the valley on one side and the Lannemezan plateau on the other. The village is the starting point for some challenging hikes! Put on your shoes!
Image
The church has wonderful acoustics. The Fondation du Patrimoine is working on the restoration of the church, the mill and the wash house. Don't hesitate to make a donation to help them during your walk. In the past, the inhabitants made their living by floating on the Neste (in particular for the transport of marble). In the 16th century, glass workshops contributed to the economy of the village. During your walk, you can admire the 17th century houses and one of the last water mills.
Image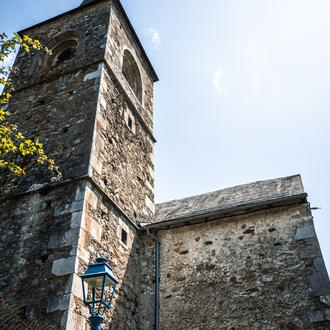 Recommended for you
Let yourself be tempted by the suggestions of Pyrénées2vallées and enjoy a life-size experience in our destination.