Tramezaïgues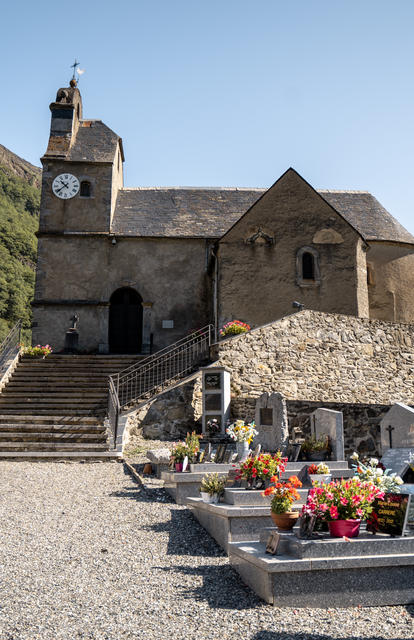 The Villages in the Aure and Louron valleys of Pyrénées2vallées / P2V
Perched at an altitude of 960 m, this village allows you to see, from its cemetery, the old Roman road leading to Spain. Situated at the foot of the Tramezaygues peak (2548 m), from Latin and Gascon "between two waters" (between the Neste d'Aure and the Rioumajou torrent), the village is an obligatory passage to discover the Rioumajou valley.
Bordering Spain on one side and the villages of Saint-Lary-Soulan, Cadeilhan-Trachère and Aragnouet on the other, Tramezaygues is the starting point for many hikes! On foot or by bike, the Saint-Lary/Tramezaïgues circuit will appeal to many. You can also find this family atmosphere during the village festival on the second Sunday in October.
Image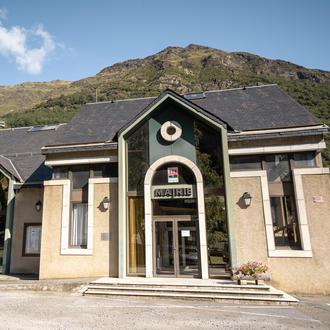 The 12th century castle, restored in 1990, is built on a rocky spur at the confluence of the Neste d'Aure and the Rioumajou torrent. It served as a border surveillance post until the Revolution. Its function is above all military and defensive. It is one of the last vestiges of the watchtowers in the Aure valley, along with that of Cadéac. Its ruins have been listed as historical monuments since 1980. To see: the Porte d'Espagne and the Church of Saint-Denis, of which the Romanesque apse remains.
Image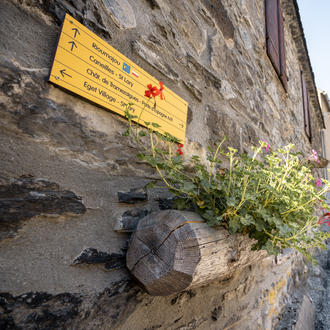 Recommended for you
Let yourself be tempted by the suggestions of Pyrénées2vallées and enjoy a life-size experience in our destination.